Cam Gallagher, M.B.A.
Cam Gallagher has more than 28 years of experience in the life science and biotech industry with a focus on corporate development, marketing, operations, and early-stage investing. Mr. Gallagher has served as a member of the Ocuphire Board since January 2019 and Chair since December 2019. He is a co-founder and board member of Zentalis Pharmaceuticals (Nasdaq: ZNTL) since December 2014. He also currently serves on the board of directors of VelosBio and SelectION. In addition to his board roles, Mr. Gallagher serves as Chief Business Officer at Immusoft and business advisor to jCyte. Prior to joining Immusoft, he was a Director and Chief Business Officer at RetroSense Therapeutics, which was acquired by Allergan in 2016. Mr. Gallagher was Managing Director of Nerveda, LLC, a life science seed fund he co-founded in June 2007. Prior to these roles, he held management positions at Oncternal, Zavante, Verus Pharma, CV Therapeutics and Dura Pharma. Mr. Gallagher holds an M.B.A. from the University of San Diego and a B.S. in Business Administration from Ohio University in 1992.
Sean Ainsworth, M.B.A.
Sean Ainsworth is Chief Executive Officer and Chairman of the Board at Immusoft, a Seattle-based cell therapy company, and has 25 years of experience in pharmaceuticals and biotechnology. Mr. Ainsworth has served as a member of the Ocuphire Board since April 2018 and currently serves as the Lead Independent Director of the Board. Previously, he founded and led RetroSense Therapeutics, a gene therapy company he advanced into human clinical trials and sold to Allergan in 2016 in a deal valued at up to $555 million. Earlier, he was deeply involved in the launch of Compendia Bioscience, Inc., and GeneVivo, LLC. At both, he assisted in developing business models, licensing technologies, building management teams, and securing capital and first customers. Life Technologies acquired Compendia BioScience in 2012. Mr. Ainsworth founded Ainsworth BioConsulting in 2004 to provide licensing, as well as strategic and business planning services to the life science and entrepreneurial community. His clients included large pharmaceutical companies, small biotechnology companies, universities, clinical research organizations, and venture investment funds. He has worked with clients at all stages of development. His other professional experience includes research at the Medical Biology Institute (now Avanir Pharmaceuticals, developers of Abreva, the leading cold sore medication), intellectual property at Koyama and Associates in Tokyo, and international corporate development consulting at The Mattson Jack Group. Mr. Ainsworth earned a B.S. in Microbiology from University of California, San Diego and an M.B.A. in strategy and finance from Washington University in St. Louis.
Mina Sooch, M.B.A.
Chief Executive Officer
Mina Sooch is a co-founder of Ocuphire and serves as President and Chief Executive Officer. She has served on the Ocuphire Board since founding in 2018. With over 25 years of pharmaceutical and biotech experience as CEO, entrepreneur, venture capitalist, and strategist, Ms. Sooch has successfully raised hundreds of millions of dollars for over 10 biotechnology, pharmaceutical, and medical device companies, which included two successful IPOs. Prior to Ocuphire, Ms. Sooch was a co-founder and CEO of Gemphire Therapeutics, a publicly-traded, clinical-stage cardiovascular company. Ms. Sooch's leadership was instrumental in the company's successful IPO in 2016. From July 2012 to May 2014, Ms. Sooch was a co-founder and CEO of ProNAi Therapeutics, a public, clinical-stage oncology company, and a member of the board of directors from its founding in 2004 through May 2014. At ProNai, Ms. Sooch guided the company through several important milestones, including a podium presentation at ASH 2013 on ProNai's lead drug candidate's cancer response rates in Phase 2 trials, and raised $60 million from over 10 institutional investors, setting up the IPO. Ms. Sooch also co-founded Apjohn Ventures Fund, a venture capital firm that invests primarily in early-stage life sciences companies and has served as its Managing Partner since its founding in 2003. Earlier in her career, from 1993-2000, Ms. Sooch served as a global account manager at Monitor Group, a top-tier global strategy consulting firm based in Boston. Ms. Sooch worked on the multi-billion Pharmacia & Upjohn merger in 1995 and later co-led the launch of the Corporate Finance group, specializing in M&A, valuations, and merger integration. Ms. Sooch has served on the boards of more than 10 private, public, and nonprofit firms, and has been the recipient of numerous awards, including being named one of the Deal Makers of the year in 2016 by Crain's Detroit Business. Ms. Sooch received an M.B.A. from Harvard Business School and a B.S. summa cum laude in Chemical Engineering from Wayne State University in Michigan.
James Manuso, Ph.D., M.B.A.
James S. Manuso, Ph.D., M.B.A., Chairman and CEO of Talfinium Investments, Inc., has served on the Ocuphire Board since January 2019. Dr. Manuso is an international biotechnology/pharmaceutical industry CEO and management consultant with over 25 years' experience. He has co-founded multiple biotech companies where he held C-level management positions. As chairman and CEO of Astex Pharmaceuticals, Inc., Dr. Manuso led the sale of the Company to Otsuka Pharmaceuticals for $886 million. A former Board Member of the Biotechnology Industry Association, he has served on the boards of several private and public companies in the US, UK, France, Canada and Ireland. Dr. Manuso earned a B.A. with honors in Economics and Chemistry from New York University, a Ph.D. in Experimental Psychology and Genetics from the New School University, and an Executive M.B.A. from Columbia Business School.
Alan Meyer, M.B.A.
Alan R. Meyer, M.B.A., is a co-founder of Ocuphire and has served as Chief Operating Officer and expert advisor through 2019. Mr. Meyer was also a co-founder and Chief Executive Officer of Ocularis Pharma, where Nyxol eye drops were first developed, from 2002 to 2018. From 1992 to 2000, Mr. Meyer was the Executive Vice President, Chief Financial Officer, and a member of the board of PathoGenesis. During his tenure, PathoGenesis developed and commercialized the world's first aerosolized antibiotic, TOBI®. PathoGenesis went public in 1995 and was sold to Chiron Corporation in 2000 for $730 million. Prior to PathoGenesis, he served as CFO of several development-stage companies in healthcare, held positions of increasing responsibility in corporate finance and corporate development at Baxter Healthcare Corporation, and worked as a consultant for Arthur Andersen & Co. Mr. Meyer has over 40 years' experience developing and commercializing products in the Life Sciences industry. He has a B.S. in Engineering from the University of Illinois at Chicago, where he was a James Scholar and graduated with Highest Honors, and an M.B.A. from the Kellogg School of Management at Northwestern University, where he was an Austin Scholar.
Richard Rodgers, M.B.A.
Richard J. Rodgers has served on the Ocuphire Board as Chair of the Audit Committee and member of the Compensation Committee since the merger with Rexahn, where he previously served on the board since 2014. Mr. Rodgers has also served on the board of Sagimet Biosciences, Inc. and Ardelyx, Inc. since 2014. Mr. Rodgers has extensive experience in biopharmaceutical management. From 2010 to 2013, Mr. Rodgers was co-founder, Executive Vice President, Chief Financial Officer, Secretary, and Treasurer of TESARO, Inc., a biopharmaceutical company that was acquired in December 2018 by GSK for over $5B. From 2009 to 2010, Mr. Rodgers served as the Chief Financial Officer & Senior Vice President of Abraxis BioScience, Inc., a biotechnology company that was acquired by Celgene for $2.9B. From 2004 to 2008, Mr. Rodgers served as Senior Vice President, Controller and Chief Accounting Officer of MGI PHARMA, Inc., a biopharmaceutical company that was acquired in January 2008 by Eisai for $3.9B. Mr. Rodgers received a B.S. in Financial Accounting from St. Cloud State University in 1990, and his M.B.A. in Finance from the University of Minnesota, Carlson School of Business in 2002.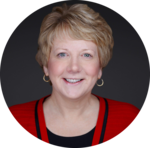 Susan Benton, M.B.A.
Susan Benton joined the Ocuphire Board in November 2020. She serves as the General Manager and Head of the U.S. for Thea Pharma, Inc., a wholly owned subsidiary of Thea Laboratories, a leading independent ophthalmic pharmaceutical company, since 2019. Ms Benton has extensive experience in building companies and brands with deep expertise in strategy, commercial operations, and business development. Ms. Benton's career spans more than 30 years in life sciences with over 20 years focused in ophthalmology. From 2015-2019, Susan served in a number of key leadership positions while at Shire and played an instrumental role in the expansion of the ophthalmic pipeline. As the Head of New Products, she led the Ophthalmic Innovation Committee that shaped and executed the growth strategy for the franchise. Before joining Shire, Susan served in a leadership capacity in Global Business Development for Bausch + Lomb Pharmaceuticals where she and the Corporate Development team transacted over 10 deals in 3 years. She was a co-Founder and CCO for an ophthalmic start-up, Sirion Therapeutics, where she launched and oversaw the commercialization of Durezol® and Zirgan® before being sold to Alcon and B+L respectively. Susan began her ophthalmic career at B+L where she assumed leadership roles as the Head of Diversified Products and as the VP of Professional Sales. During her tenure she launched B+L's first ever branded products, Lotemax® and Alrex®, in addition to Optivar® through a co-promote with Muro Pharmaceutical. She has also served as a strategic consultant for more than a dozen start-up ophthalmic companies. Her experience outside of ophthalmology includes roles as the VP of Consumer and Professional Sales for J&J's diabetes franchise, LifeScan, and senior manager roles in Sanofi Pasteur's vaccine business. Ms. Benton serves on the boards of two privately held ophthalmic companies; Tarsius Pharma and Translatum Medicus, Inc. (TMi) since 2019. Susan earned her MBA the University of South Florida and a BS in Biology from Muhlenberg College.